Stuff from Bantr folks
We built and shipped a lot of products in the last 2.5 years. We built these with love and worked hard on each one. We learned a whole lot between the first product and the most recent 🙂Here are some of the notable ones.Built by Rishabh and PratyushSee Bantr stuff
tldr mail
January 2023A tool that summarises your unread emails every 24 hours and sends you a digest. We built this on top of GPT 3. Stopped building this as we are yet to receive CASA approval.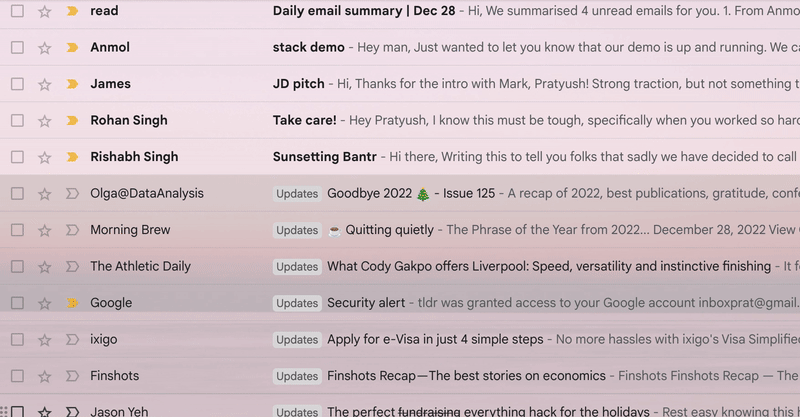 Stack
December 2022
A chrome extension to create stacks of links you bookmark. These stacks can be shared thereafter. For example, here's one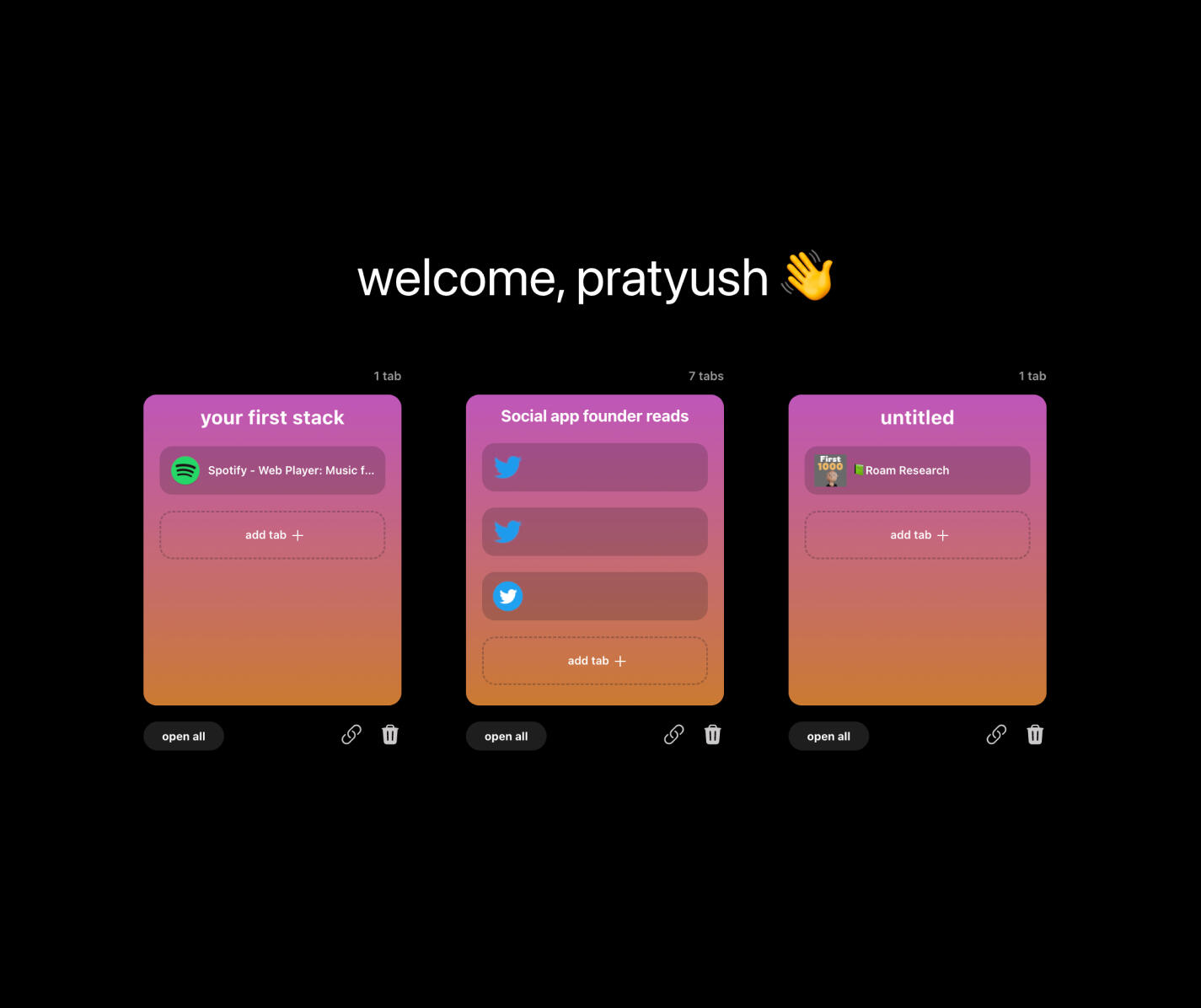 Reko
November 2022
Reko was a social app for friends to share recommendations of things with close friends. Built this mainly for ourselves. Nifty little app a bunch of us still use weekly.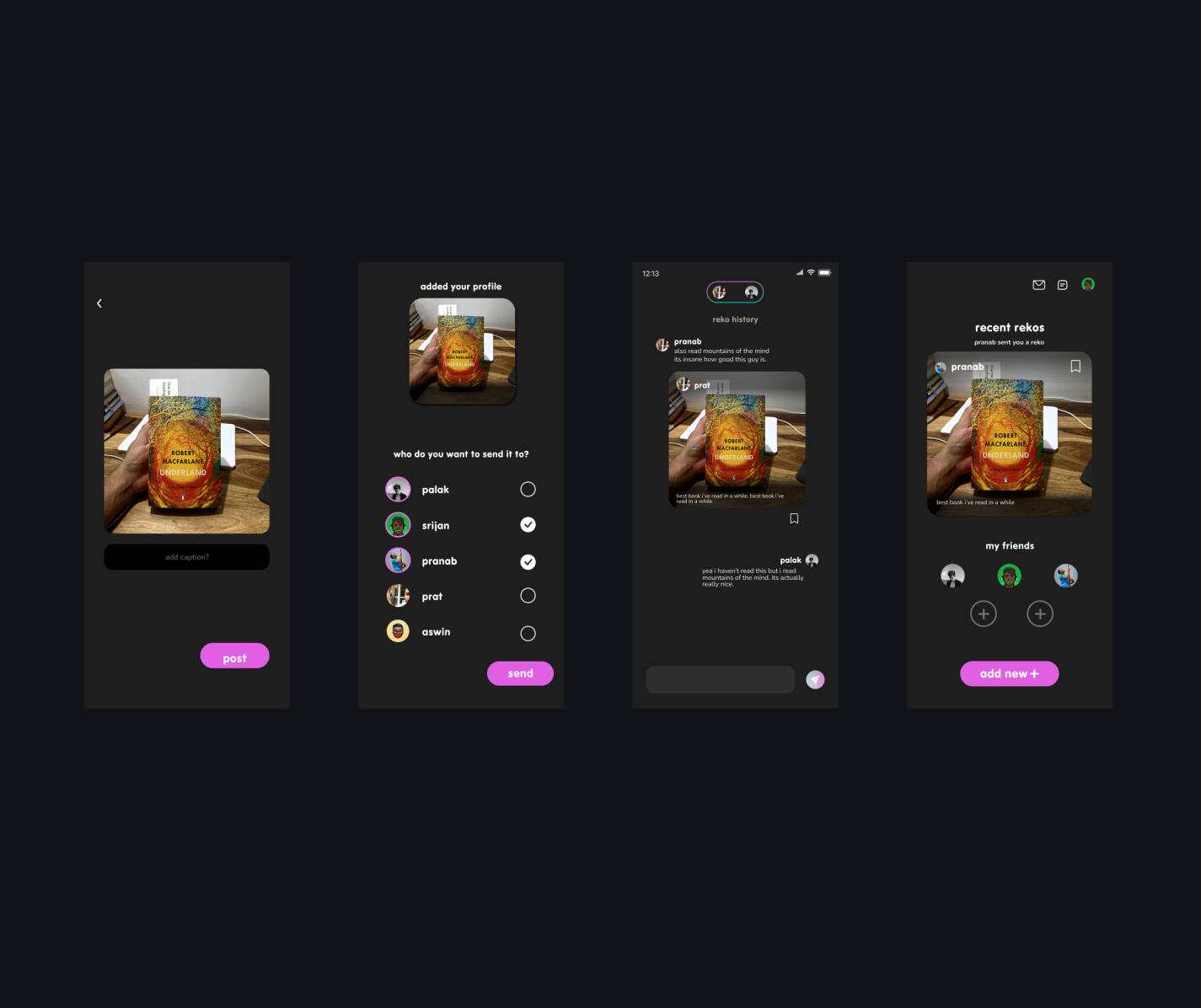 ---
And in football x social, we built a lot.
---
Bantr reactions V5
April 2022
React to the things that happen in the football world with friends everyday.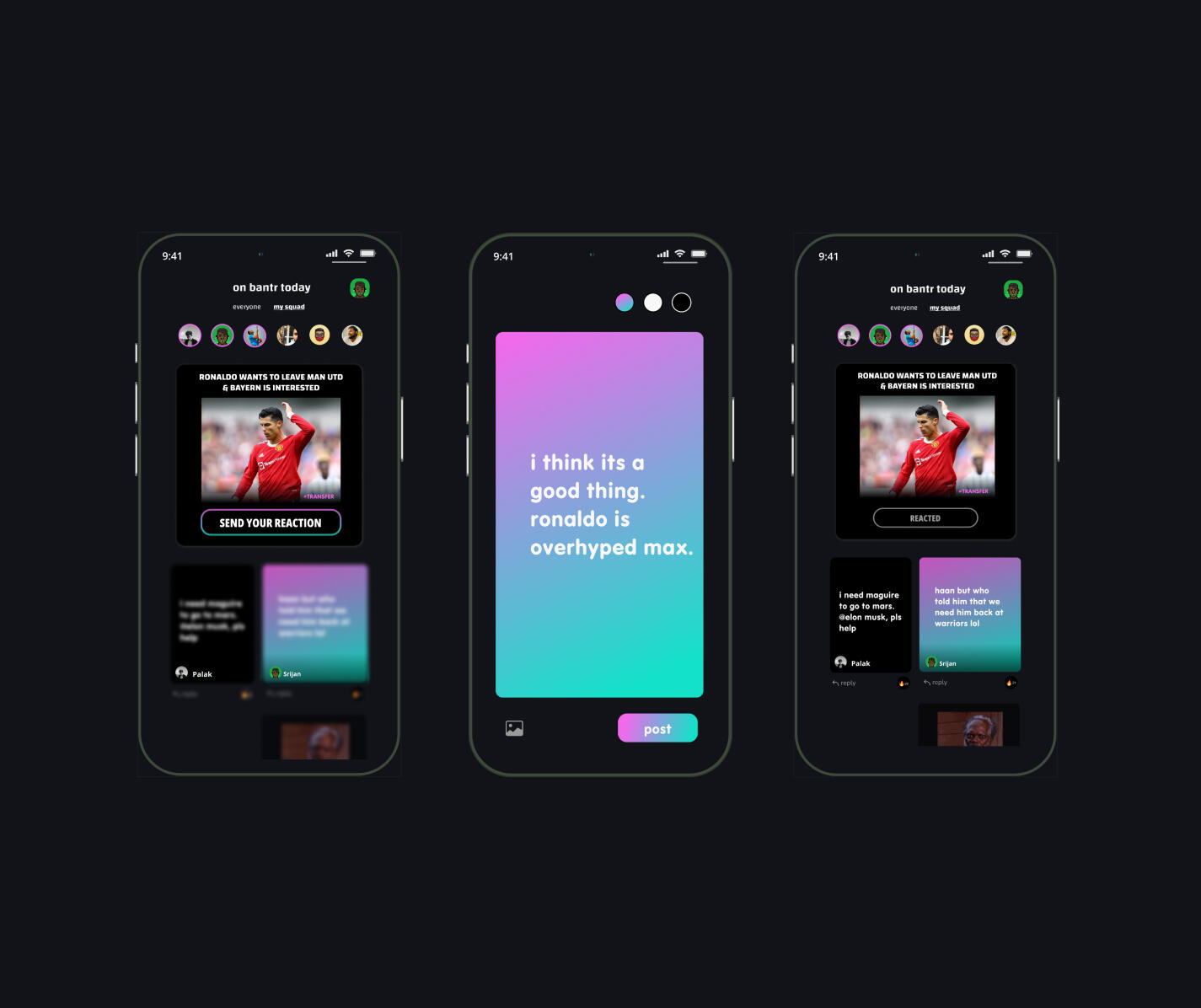 Bantr V4 | Check-in on game days & feed
Feb 2022
Built an app for fans to check-in on game days and collect badges plus banter on a feed with friends.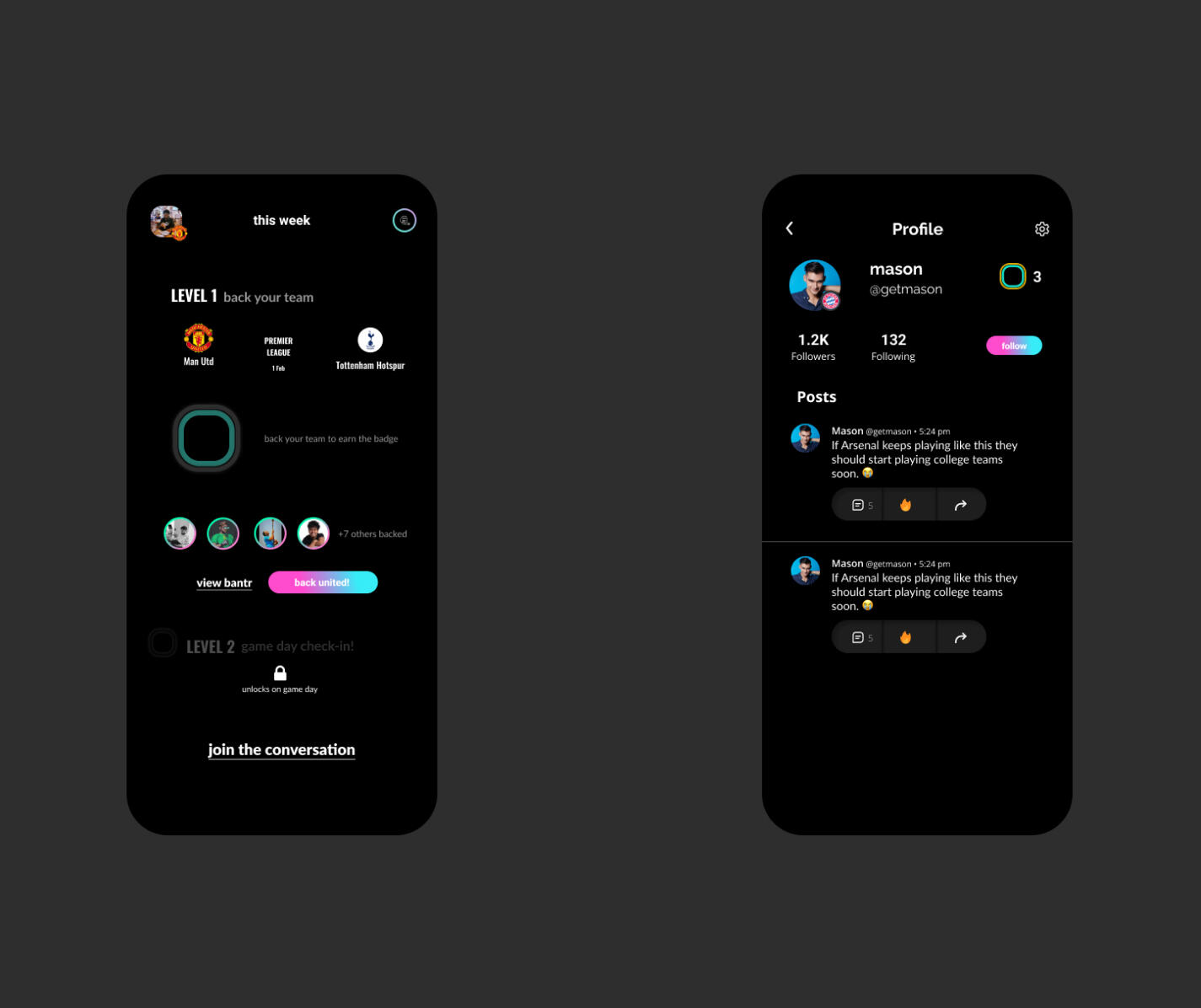 Benchtalk V3 | Fan moments
October 2021
An app for fans to come on game days and share moments of their game day rituals on the app with close friends and see what other fans of their club are doing. We also built a chat feature for fans to banter.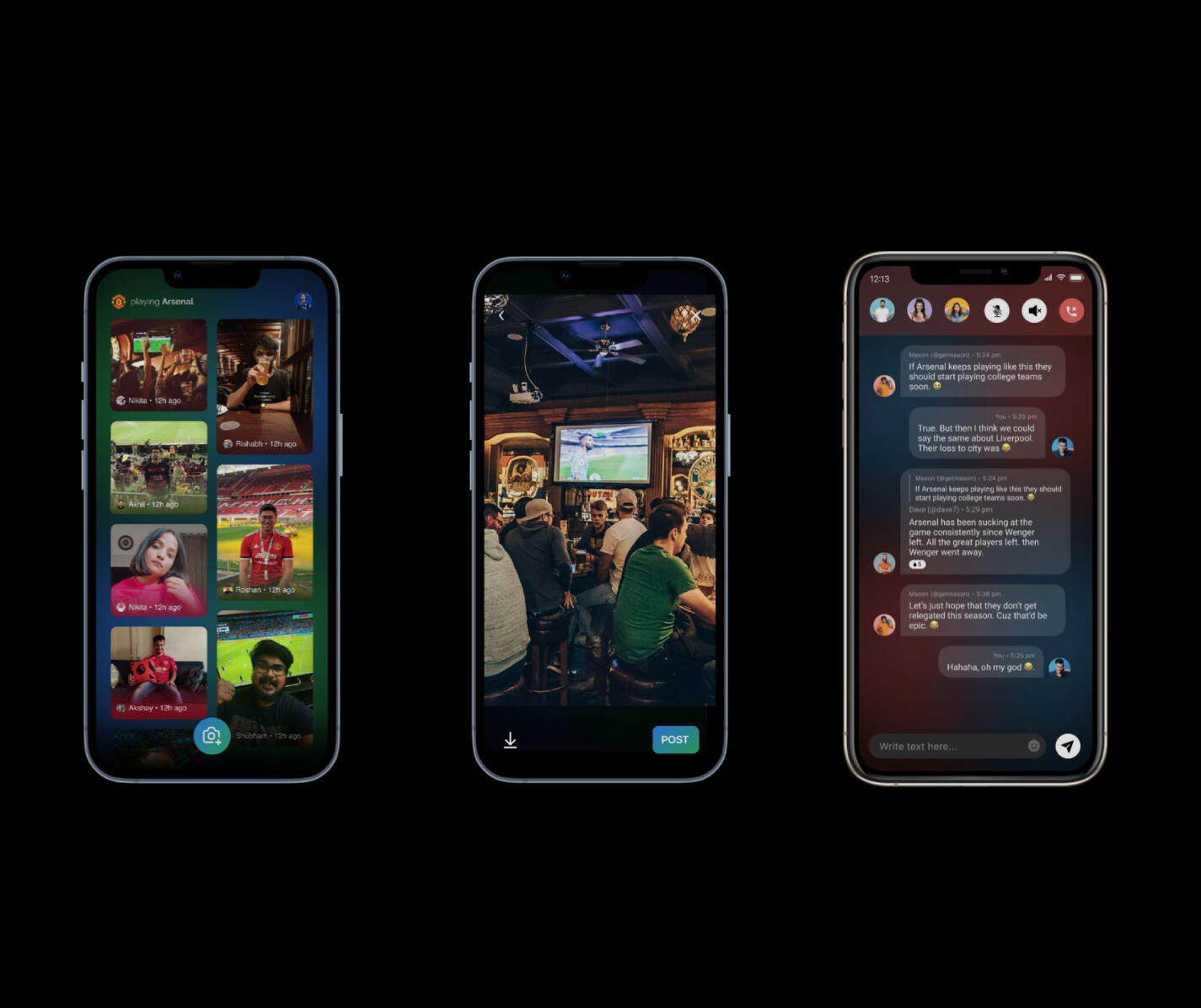 Benchtalk version 2 | Predictions
June 2021
Every day we would upload games and people would predict them with scores. They would choose a GIF to send out with their prediction. Others would then be able to comment on these predictions and there would be really good banter.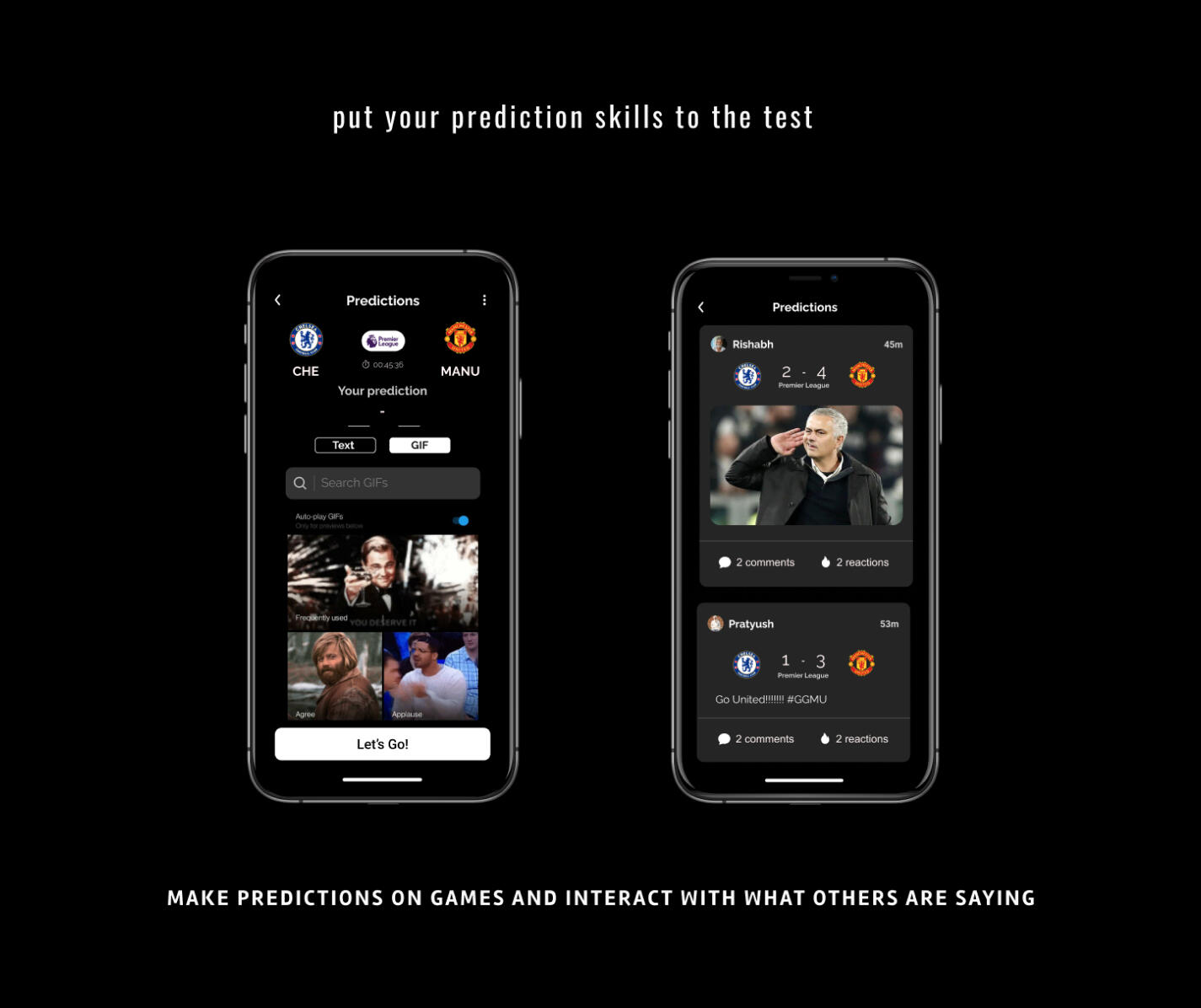 Benchtalk version 1
March 2021
A clubhouse kind of app for football fans. Audio rooms for Football fans. Users could choose their fav teams and signal those on their profile picture.